What a Wonderfull world we live in!.
Ever wanted to become an entrepreneur? Now is definitely the time. With the advance of tech and the rate of communication the limits are boundless. Now I know that it sounds like I'm some crack pot idealist with not concept of reality but life never ceases to amaze me. As you read this post you will find comfort that I started writing it whilst going around in the London eye looking over the city. Then ill probably finish it going up the thames with a coffee in hand. Having created this freedom for myself I only feel that it is my job to share with you the same processes.
"If you don't design your own life plan, chances are you'll fall into someone else's plan. And guess what they have planned for you? Not much." Jim Rohn
Having an online business that is able to provide you an incomes is no small feat. However nowadays it is made a hell of a lot easier because of the way things work. I have an ecommence store that literally requires 2 hours of maintenance a week of my time and provides me with a minimum of £14,760 per month, let me explain……
The number one priority for anyone in life should be time! it is a finite resource (meaning that once you spend it its gone) so I carefully choose how I spend mine. I don't know about you but chasing new customers can be a huge drain on any business: attending networking events, meetings and god only knows what else we do to find new customers. Well as of reading this post it all stops now!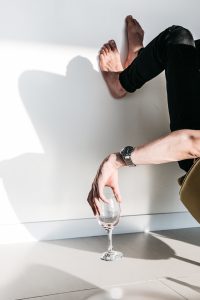 The revolution is coming, no more do you have chase customers down for a close, no more d ) o you have to bang down doors lets just let technology handle all of our new customer acquisitions! SEO (search engine optimisation) is my secret weapon and here I will share with yo the advice I would give to anyone that values there time over money.
Keyword research
competition research
back linking and meta tags
analytics
In a nut shell these four areas are where you are going to make head way on your organic search exposure. Just for the record I didn't know any of this until I decided to take action either! Through working with some great companies I have really started to look into the nuts and bolts of how it works as apposed to putting it down to little magic google people in my laptop. As I was saying earlier I don't have the time to be creating my own campaigns so heres what I done to speed up the process.
. Find a reputable company
. Search the market for pricing
The secret sauce is to find a digital agency that is not cheap, as you might as well give your hard earned to a homeless person. The old maxim you get what you pay for is definitely true but you don't want a company that is expensive as some companies charge astronomical amounts for not much work. You want to find out, if the company your working with, provides the correct strategy for your business as well as an appropriate sales funnel. This is where the money is earned people do not dismiss it as it could make the difference between success and failure. You want to partner with a company you can work with and shares your philosophies, I'm sure you know when meeting someone if they have the best intentions for your business or not. #1 ask them if they are using SEO for their own business if not then thats a bad sign! ask them to prove it by seeing some landing pages etc… Have a look at what there customers are saying about them, check testimonials and ask them for retention rate stats. look at there social channels to see if their active or not these are all pretty good indicators for a reputable company.
With only these golden nuggets of information and working with a good partner I was able to create the life I wanted and produce an easy income to spend my time on other projects and doing stuff I enjoy.
Guest blogger (2xl customer) – Glenn twinddle